Make Your Rug Look and Feel New Again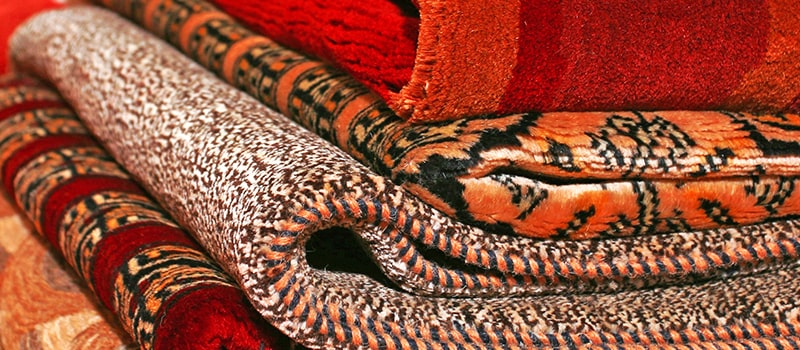 Your rug is beautiful, it's vibrant, it's…musty. When you have a gorgeous piece of art like an oriental, you want to display it prominently in your home or office. However, if it has an unpleasant odor it can suddenly become a less than inviting atmosphere. Whatever the smell that has taken up residence on your carpet, there is a way to remove it. Here are a few common solutions.
AIR OUT YOUR RUG
Air it out! If your fabric has been rolled up and locked away in an attic for some time, it may just need a couple of days outdoors to rid it of the stink. Fresh air can work wonders.
RUG VACUUMING
Another easy fix it vacuuming. This should always be done when your carpet has odor, as it removes any lingering soil or loose debris that may be causing it in the first place.
DUST BAKING SODA ON YOUR RUG
If you have tried these options to no avail, never fear, there are more solutions! Try 1 cup each of baking soda and borax. Dust this over the rug, and give it a day or two to absorb the smells. Then vacuum every inch.
SPRAYING WATER WITH A GENTLE SOAP
Another unorthodox method that may give you success is spraying some water with a very small amount of gentle soap or baby shampoo. Brush through and help it to dry quickly with fans and outdoor air, as too much moisture can be a problem.
These are only a few of the ways to get rid of mustiness and odors on your oriental rug. If the smell on your carpet is still a bit much, a thorough cleaning at Green Carpet Brooklyn will do the trick. Your rug will emerge fresh, clean, and smelling wonderful.